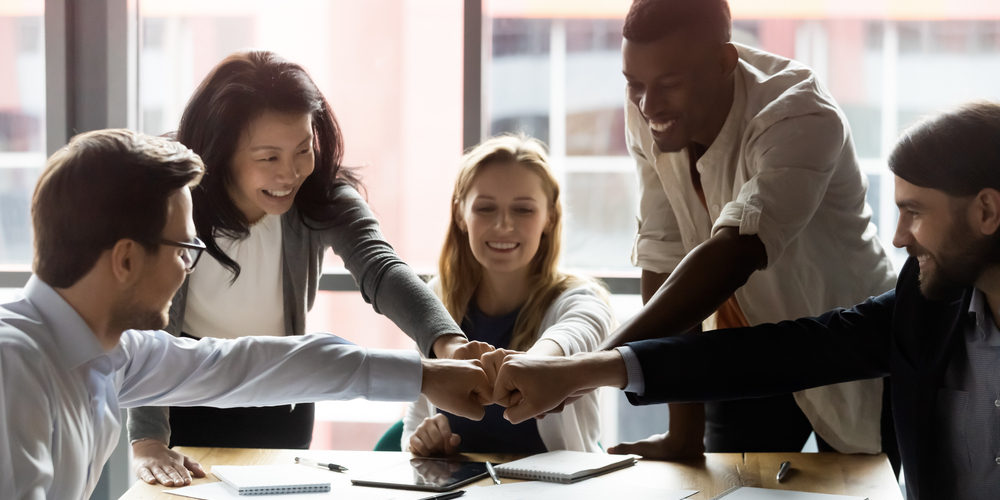 We are a charity with a vision for every carer to be recognised, supported and offered services to help them maintain their own health and well being.
Success starts with the support of a strong, professional, involved board.
Enthusiastic, friendly Board
Great governance is the cornerstone of ensuring quality, sustainability and growth. The contribution made by our trustees is absolutely invaluable.
If you would be interested in sharing your expertise and time to support carers, we are always looking for new Trustees to join our enthusiastic, friendly Board.
Ideal candidates will have strategic vision, independent judgement and an ability to think creatively.
We are keen to grow our board of trustees to faithfully represent the communities we serve, made up of people from different cultural backgrounds, with a variety of religious beliefs, ethnicities, neurodiversities or disabilities, in addition to individuals who identify as LGBTQ+, and from across the spectrum of gender identity.
We are looking for experience
Although passion and commitment are the most important qualities, we are looking for individuals with experience in:
Health & Social Care – knowledge of health and social care sector, including CQC and safeguarding
Law – ideally knowledge and/or awareness of Companies House, Charity Commission requirements and previous experience in Contract Law, TUPE and Charity Governance
Business Development / Income Generation – a track record of business development, fundraising and income generation strategies, ideally within the charity sector
We aim to maintain a board where 50% of Trustees are or have been carers themselves and we are therefore particularly interested in applications from individuals who have an understanding of the needs of carers.
We work across Cheshire & Warrington, Greater Manchester, Merseyside, Shropshire and Herefordshire and we welcome interest from across our footprint.
Getting Started
Trustees will be given a full induction covering all aspects of our work. Travel and out of pocket expenses will be provided.  We anticipate the role will require a contribution of approximately one day per month.
If you are interested, please email your CV or alternatively our Chief Executive would be happy to have an informal discussion.
Our email address is ho@crossroadstogether.org.uk or telephone 033 33 23 1990.
We value diversity and encourage applications from all sectors of the community.
Trustee Application Form

Interested in becoming a Trustee but not sure what it entails?

You may be interested in becoming a Trustee but sometimes the thought can be overwhelming. You may not be sure what the role entails or even if you are eligible to apply. Below we have linked a free guide you can use which tells you all the information surrounding Trustee roles.