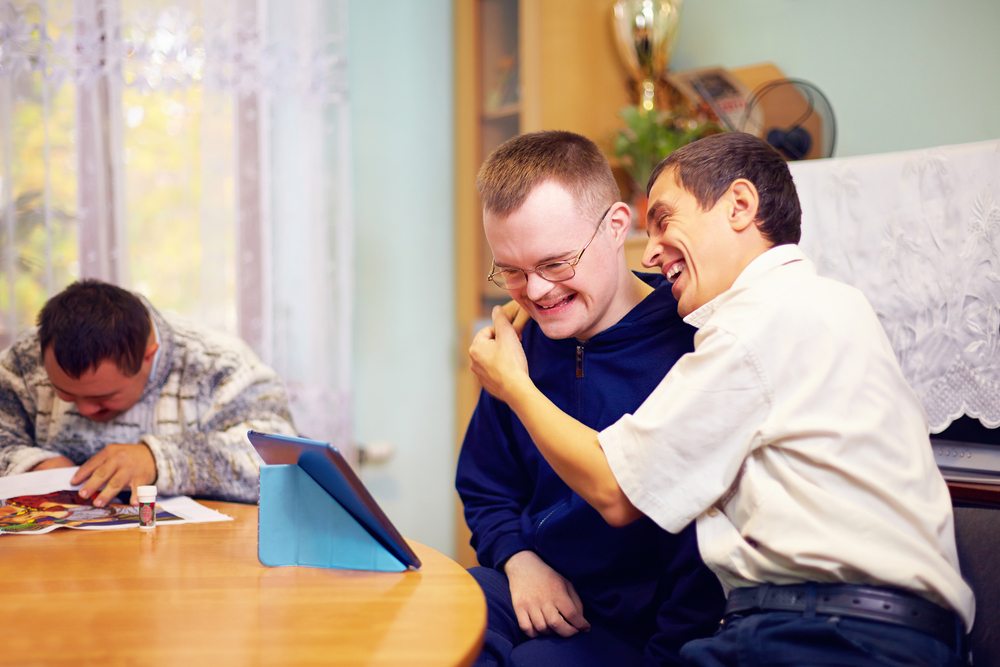 West Street Day
Service for Adults
title
Could West Street Day Service help you or your loved ones?
Do you know someone who would benefit from joining others in a safe environment to take part in a changing programme of activities?
Do you feel lonely or isolated yourself and would welcome time with others in a similar situation?
Do you care for someone but have limited options when it comes to taking a break for a few hours?

At Crossroads Together, our West Street Day Service based in Congleton, Cheshire provides a friendly, safe environment for adults who have care needs or for those who feel socially isolated.
The relaxed environment means you can join in activities at your own pace, introduce new activities and make new friends.

We offer a privately paid or funded service depending on your circumstances.
As a paid service we charge £60 for a full day and £30 for a half day. If lunch is required that would be an additional £5.50 per day.
For enquiries to Crossroads Together on this service please contact us on 01260 583019
To receive the funded service you would need to be referred through Cheshire East Council, you can contact them on 0300 123 5010 and choose the option for Congleton.
Groups run 9:30am-4:00pm Monday-Friday
Choose the day/days to suit you
Introductory offer available
Groups held at Overton House, West Street, Congleton
Professional support workers available for those who have care needs
Activities will include arts & crafts, music afternoons, film shows, card games and more, the choice is yours!
Lunch available
Booking is essential
Arrange a Show & Tell to find out more
West Street Day Service Rooms
See inside West Street Day Service at Overton House in Congleton.
Click the arrow on the video for a virtual tour of West Street.
Show & Tell
Visit our West Street day service so you can see for yourself how the service runs and what facilities we have available.
A member of our West Street team will take you on a tour of the service rooms whilst detailing what activities we offer in each area, followed by a discussion around any care needs the attendee may have and the opportunity to ask any questions you have.
Please use the booking form to arrange a visit to West Street. (Due to Covid-19 this will be arranged out of hours or as a video call)
Introductory Offer
The best way to find out if West Street is what you are looking for is to try the service out for a few hours.
Why not use our introductory offer to find out what we are all about. For the introductory price of £60, you can book a full day session and get another full-day session absolutely free.
This will allow you or the person you care for to determine if the service will benefit you long term.
Please use the booking form to arrange your introductory offer to West Street
This introductory offer is for new clients only.
Covid-19 Update
We are taking all measures possible to ensure the safety of our West Street clients following the recent Covid-19 pandemic.
PPE is worn by staff. Client PPE is optional.
On the few occasions we are unable to social distance due to care needs, full PPE,  including masks and gloves are worn throughout.
Currently all visits to West Street will be pre-arranged and will take place when no clients and minimal staff are present where possible.

For  enquiries on this service please contact us 01260 583019
Volunteering Opportunities at West Street
If you are interested in supporting the day group activities as a volunteer, please review the roles we have available using the link below…
For more information on volunteering please contact us on 0333 323 1990, Option 2 or email volunteer@crossroadstogether.org.uk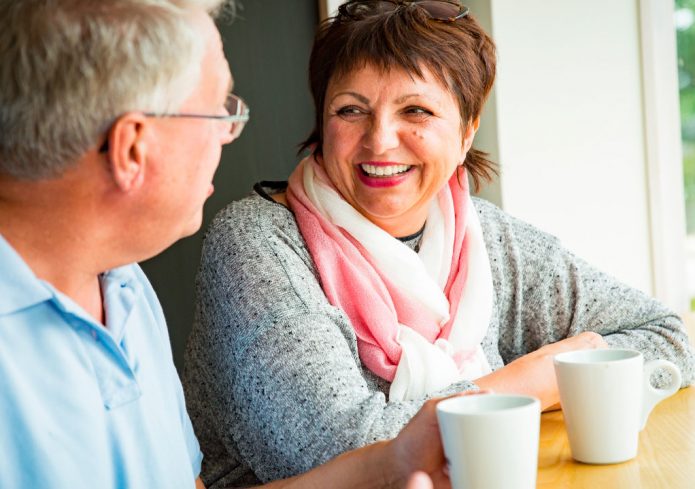 'Thank you and your staff for the exceptional care you have provided, you have been a lifeline to me and I don't know how I would have managed without your support.' – Carer 
'An excellent service, easy to contact and good communication, they provide care of the highest standard and we are extremely happy and grateful to them.'  – Carer 
'I've felt so isolated during lockdown and I look forward to a Tuesday now, seeing a smiley face helps more than you'll ever know.' – Client
'You give me a chance to regroup myself to be able to be the best support for my loved one.' – Carer