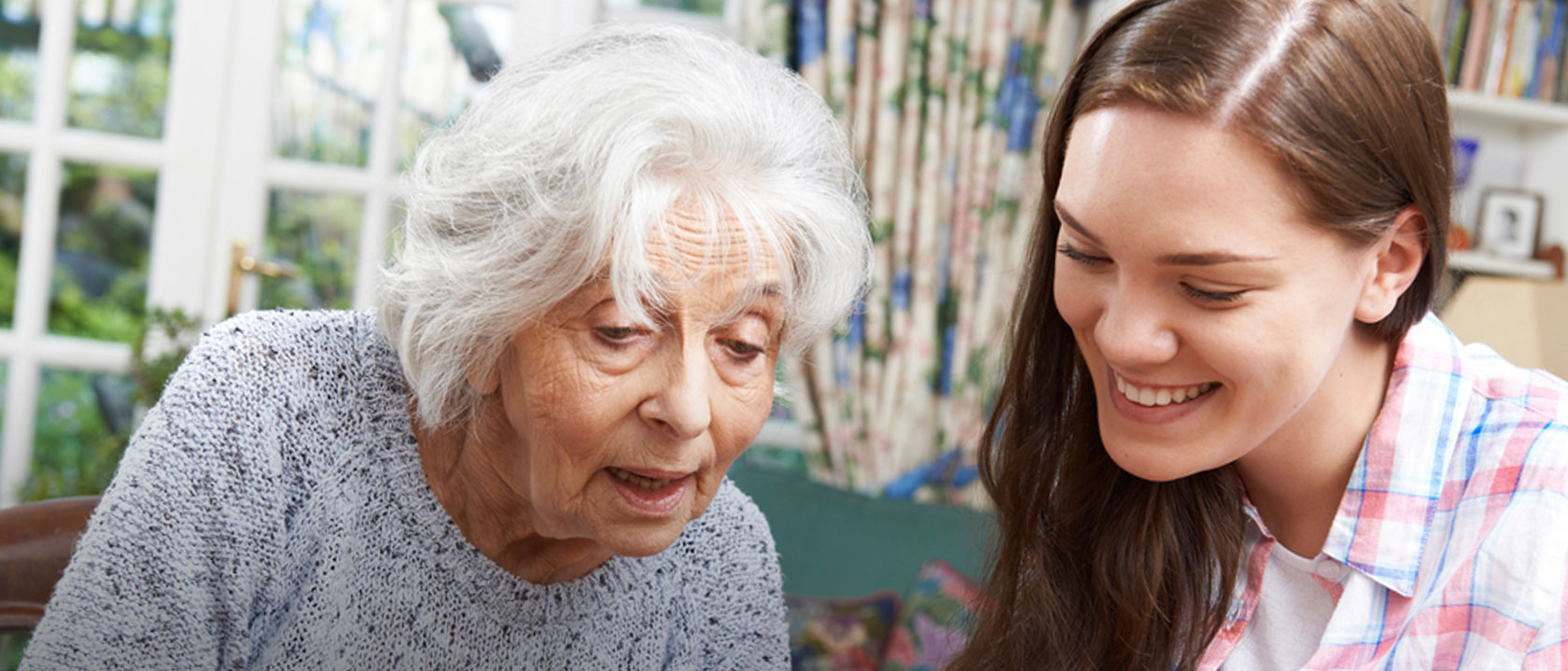 Being a carer isn't restricted to those who no longer work. Many carers have to give up work to care, whilst others try to juggle their caring role with work.
How might caring affect your life?
Although for many carers, caring can have positive and rewarding aspects, there are many reasons why caring can also leave you needing support, particularly if you are trying to balance roles as a carer, a parent or grandparent, a spouse/partner, a sibling and an employee.
Telling your employer about your caring role
It is entirely your choice whether to tell your employer about your caring role, however, if you think it may have an impact on your attendance and/or your performance at work, it may be in your best interests to inform your employer.
There may be extra support for carers in your workplace, so it could be worth finding out what extra support, if any, is available.
To find out more, you could check your contract of employment, staff handbook, HR policies or speak to your HR department.
Money and benefits
Caring for someone can put a huge financial strain on carers, particularly if you have to give up work or reduce hours at work. Add to that the cost of any special equipment needed to help care and you could soon find yourself in financial crisis.
Becoming a carer can feel like a constant battle to access financial support and help for you and the person you care for; this can include getting the right diagnosis for your loved one's condition, appropriate emotional support, adaptations to the home, benefits and other financial help.
For more information on money and benefits, Carers UK have a wealth of information to access click here. Financial support
Health and wellbeing
Working whilst caring can an impact on your physical and emotional well-being:
You may need to get up several times in the night, provide care before and after work, along with additional tasks on your days off from work
You may need to lift and support an adult who is a lot heavier than you
You may also be juggling caring with looking after the rest of your family
All this can lead to physical and emotional exhaustion, not to mention putting a strain on your relationship with your partner or other members of the family.
If you are concerned about your own physical well-being or mental health, then talk to your own GP about your concerns as soon as possible.
For suggestions on how you can help to look after yourself click here Looking after yourself.
Working and learning
Young carers and young adult carers can often experience difficulty attending school/college/ university or keeping up with course work. They may be bullied and find it difficult to make friends. They often take on responsibilities well beyond their years leaving little time for mixing with people of their own age.
For support available for young carers – Young Carers Service.
For young adult carers, it could mean having to put a chance of a career on hold or delaying plans for university.  Get support if you are working, looking for work or wanting to learn some new skills  click here – A guide to getting into work for young adult carers.
Contact Us
If you'd like to talk to someone about your role as a carer contact us, or complete the short form below and we will contact you…
Contact us