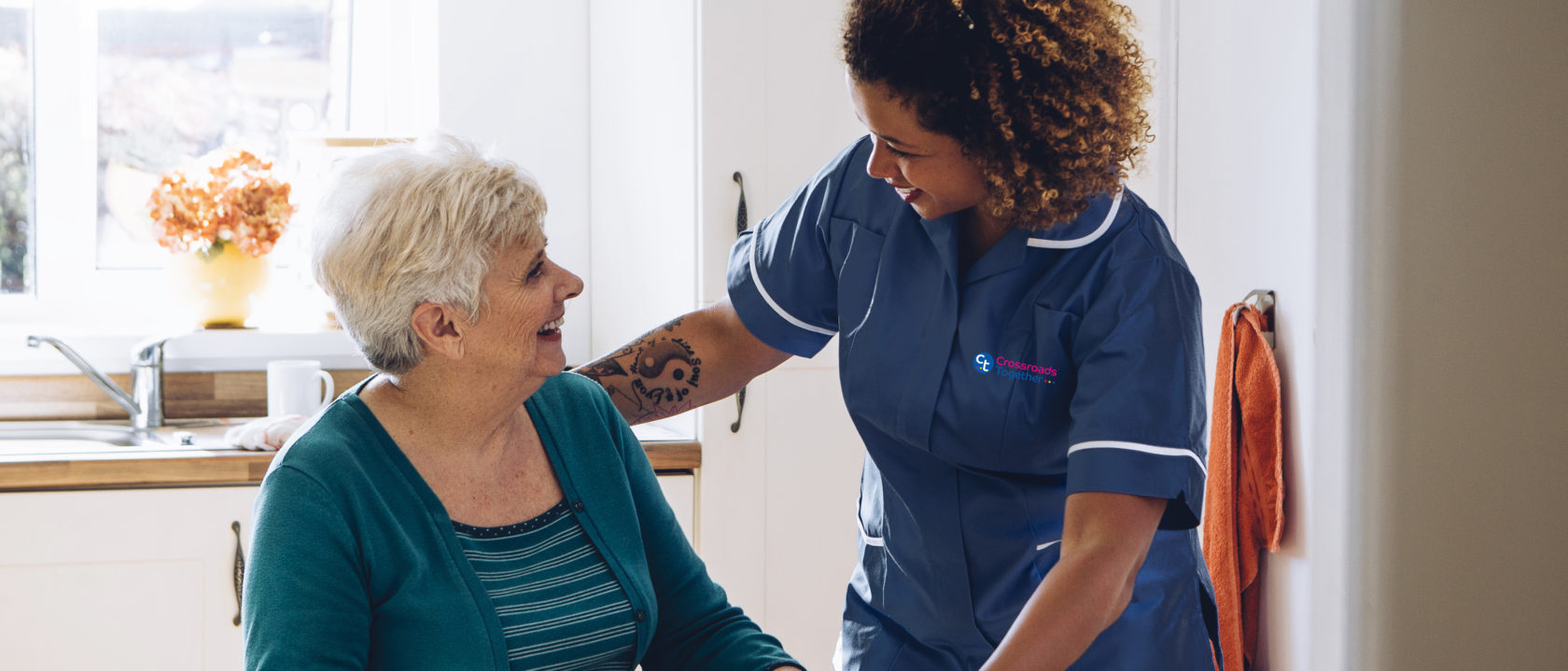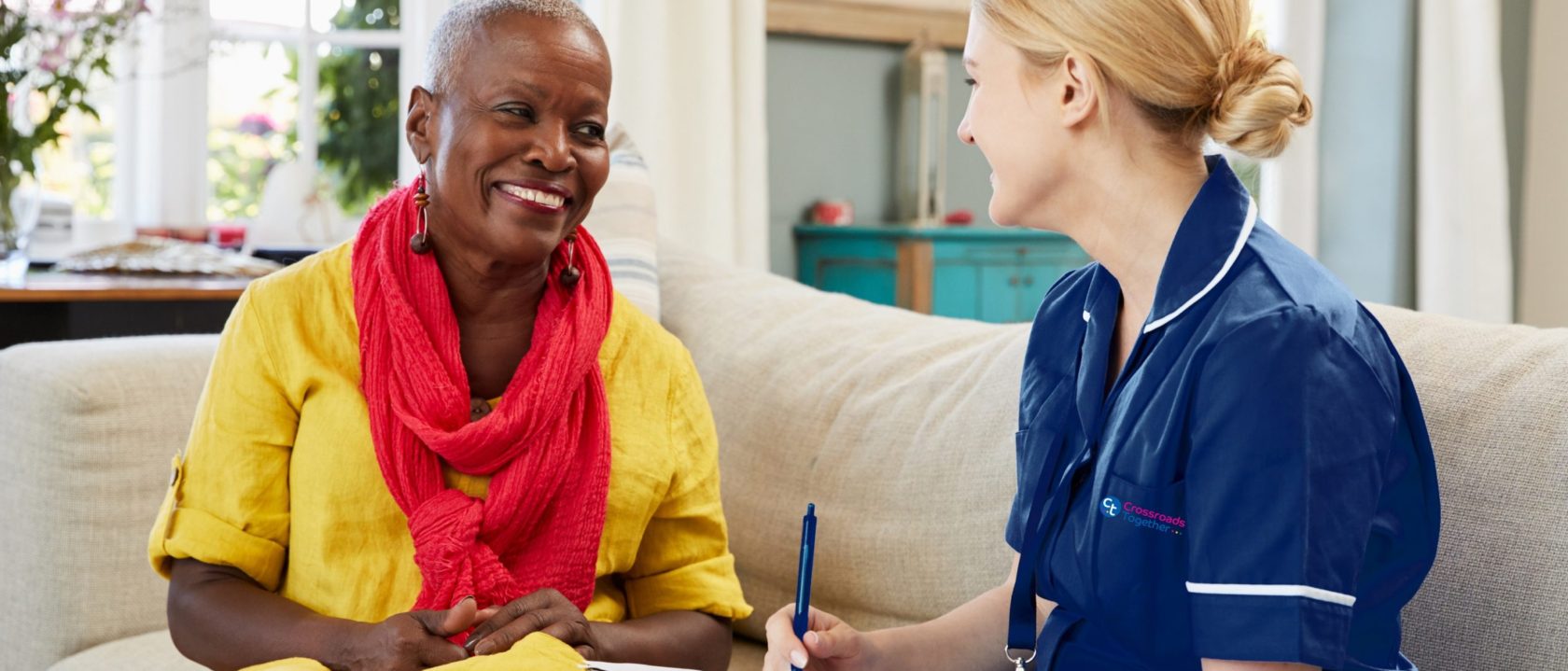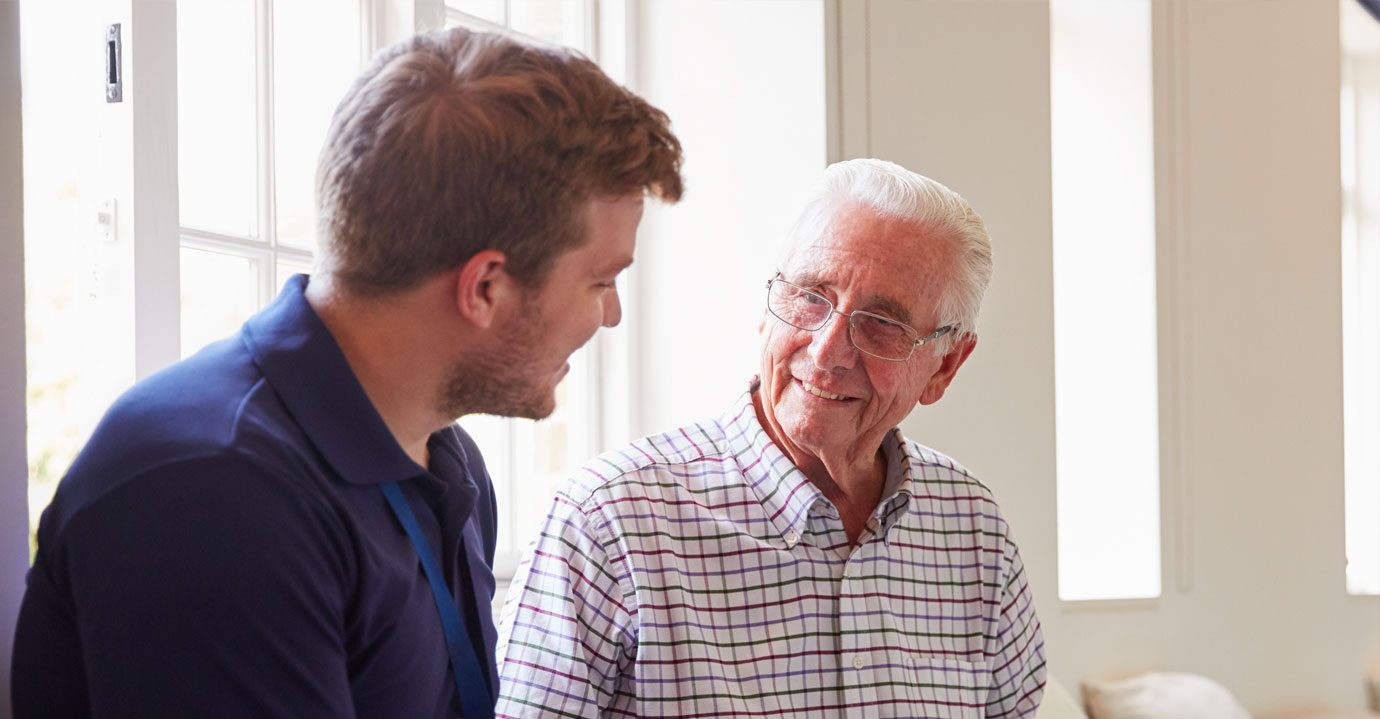 Crossroads Together

is a charitable organisation who provide information, advice and support to anyone living with the challenges of caring, unpaid for a family member or friend.
In 2021 we were awarded a 1 Star accreditation from Best Companies to recognise that Crossroads Together are 'Very Good To Work For' and we also awarded as one of the North West's Top 100 Best Companies to work for.
In January 2022

Crossroads Together was accredited as a Living Wage Employer! This means that every member of staff working for us will earn a real Living Wage.
In March 2022 we became proud members of Employers for Carers – read more here 
Working for Crossroads Together
Our job vacancies offer an exciting opportunity to join a friendly, energetic team who make a real difference to the lives of carers and people with care needs.
There is no better feeling than helping people living in your local community. Many individuals rely on the support we provide, it can change lives. Do you want to change lives?
Below is a list of our paid vacancies. If you are interested in volunteering please click here.  Volunteer
Equal opportunities
We are a committed equal opportunities employer welcoming applications across all sectors of the community. We offer competitive rates of pay and flexible working hours.
As a Carer Support Worker, you won't need previous experience as we provide comprehensive training.
New to social care? 
The Skills for Care Careers in care website has lots of useful information for people who are considering a new career in social care.
The website includes information and case studies about what it's like to work in social care. There is also a quiz where you can see if you've got what it takes to work in social care.
Click here to visit the Careers in Care Website
Or find out more about us on our Facebook page   
title
Carer Support Worker Benefits
As a Carer Support Worker with Crossroads Together, you will receive excellent benefits including;
(T's & C's may vary for other job roles - see individual advert for details)


£10.90 - £19 per hour
28 days holiday (pro rata)
Flexible working
Full time and part time hours available
FREE first class induction training
Training and development opportunities
Company contribution to your workplace pension
Access to CarerSmart and NHS Discount Schemes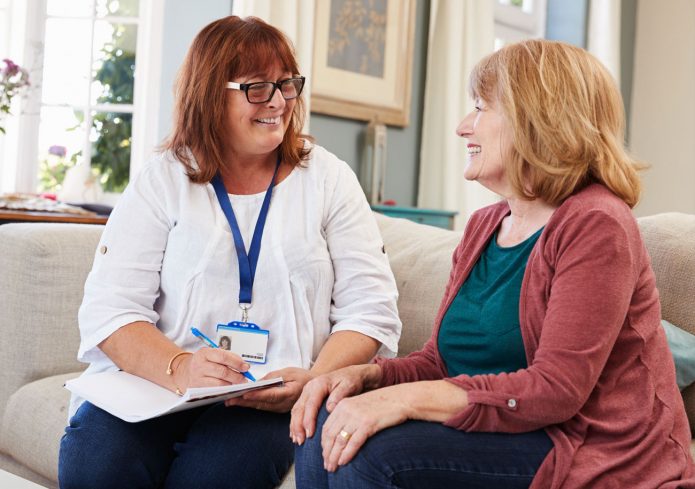 "As a support worker you get to experience the value of your job every day. You feel a strong sense of community when assisting other peoples daily lives. The growth of companionship over time is always rewarding to see."
"I love working for Crossroads Together,  looking after people, working with all ages and disabilities. Some of my clients I've been with 10 years or more. It is rewarding work to offer support to families"
" I love the continuity of the families we go into, it means alot to them having same support worker going into them"
"I enjoy that I'm helping out families and giving them time to have a break from being a carer.  I have realised how difficult this must be for them."
"I think that people are very brave and I am in awe of how they cope with their caring role"
Current vacancies
If you are ready to change lives and be part of an amazing team, apply today!
Carer Support Worker – Cheshire East – £10.90 – £19 per hour
Carer Support Worker – Cheshire East Could you make a difference in YOUR community? Location: Congleton, Macclesfield, Holmes Chapel, Goostrey, Sandbach, Knutsford, Wilmslow, Crewe, Alsager, Middlewich, Bollington & Pointon. Salary:…
Overnight Children's Support Worker – Ellesmere Port – £10.90 – £19 per hour
Cheshire West, Chester & Wirral
#Ellesmere Port
Overnight Children's Support Worker – Ellesmere Port £10.90 – £19 hour Part Time 30 hours per week waking night shifts over 3 nights, nights will be 9pm-7am, extra nights could…
Youth Worker – Cheshire West – 6 Month Temporary Contract
Cheshire West, Chester & Wirral
#Young Carers Practitioner (Maternity Cover)
Young Carers – Youth Worker Please note that this vacancy is for a 6 month temporary role 37 Hours Per Week Monday – Friday with some expectation to work evenings and…
Children's Support Workers – Salford – £10.90 per hour
Greater Manchester
#SalfordCSWJune22
Children's Support Workers – Salford £10.15 per – £19 hour Early Mornings, Evenings, Weekends and School Holidays As a Children's Support Worker, you will provide support to assist parent carers…
Support Workers – Greater Manchester – £10.90 – £19 per hour
Greater Manchester
#CSWGMAdB010622
Support Workers  Vacancies across North Manchester – £10.90 – £19 per hour A driving licence and access to a car are essential for this role Part time evening and weekend…
Support Workers – Merseyside – £10.90 – £19 per hour
Merseyside
#CSWLSKWAPRIL2020
Support Workers Vacancies across Merseyside – £10.90 – £19 per hour Roles available in: Liverpool, Sefton, Knowsley & Warrington. Do you want to work for an organisation that is one…
Support Workers -Cheshire West & Wirral – £10.90 – £19 per hour
Cheshire West, Chester & Wirral
#CSCWWAPRIL2020
Support Workers Vacancies across Cheshire West & Wirral – £10.90 – £19 per hour Full time, part time and flexible hours available. Roles available in: Ellesmere Port, Chester, Vale Royal,…
Children's Support Workers – Wirral – £10.90 per hour
Cheshire West, Chester & Wirral
#WirralCSWJan21
Children's Support Workers £10.90 per hour Full time, part time and flexible vacancies in: Wirral Do you want to make a real difference to the lives of families in YOUR…
Support Workers – End of Life Service – Liverpool – £10.90 per hour
Support Workers Part time evening and weekend roles available across Liverpool  – £10.90 – £19 per hour Do you want to work for an organisation that is one of the…
Nothing found