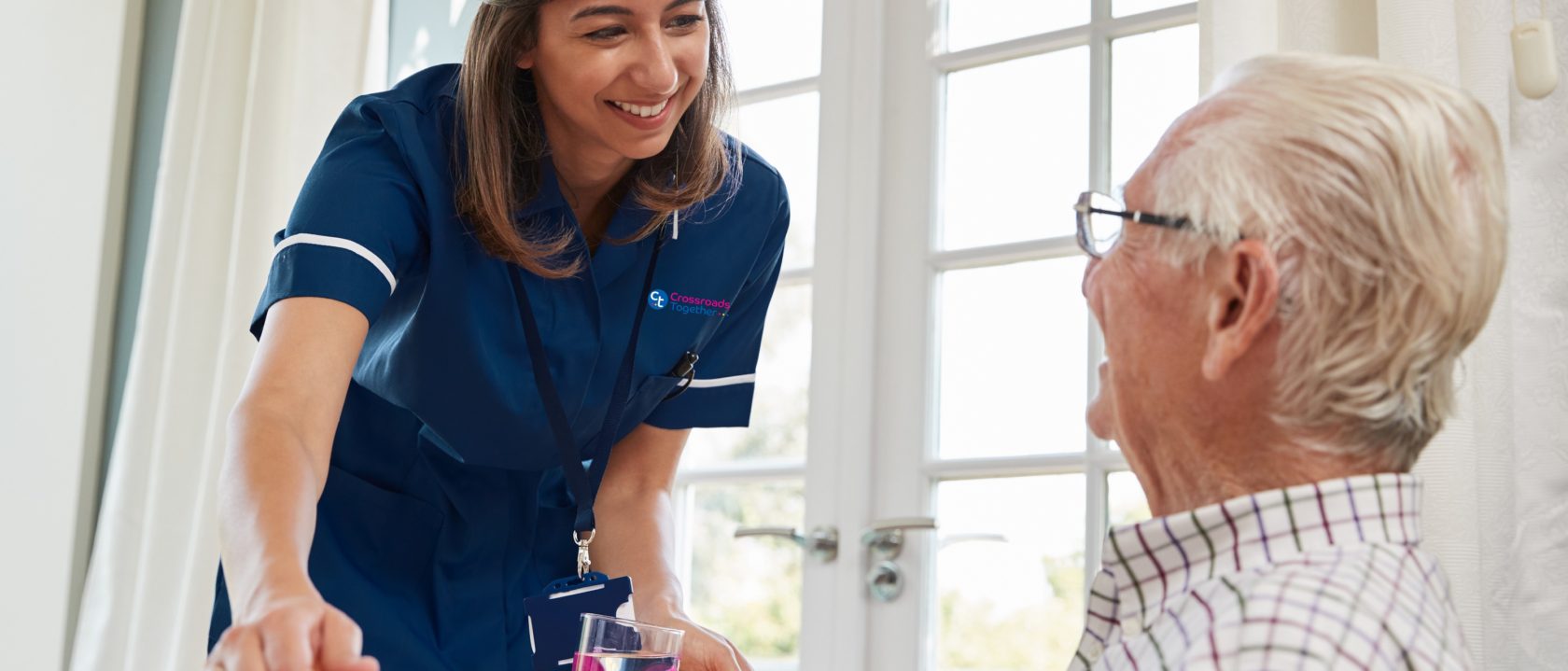 Working for Crossroads Together
At Crossroads Together we value our staff and ask for their feedback.
It is important to us to know how our staff are feeling and if there is anything we can do to improve their working life.
As a way of evaluating these experiences, we asked every member of our team to fill in a survey to let us know the things that they enjoy most about working for us. Below we have a selection of these quotes, taken directly from the feedback we received.
'I love my job, the staff I work with are great.'
'The best part about my job is being able to support the families that I have provided care to for years and knowing that I am making a difference to their lives. I also love working with a great office team.'
'The fact that we are working to support our clients and carers which is important as it gives carers a voice. Also the fact we are a charity. Knowing that all finances come back into the services makes me proud to work for such an organisation.'
'Knowing I make a difference to young people's lives. Also, I like how varied the role is. The flexible working approach is also something I think works well.'
'I love being able to help the kids with any issues that they have and providing opportunities for them to socialise with others.'
'Knowing how much of a positive impact the job I do has on the clients, and having a good rapport built with them. Also, the bonds I have formed with my co-workers.'
'I enjoy working with clients and their families within the community, rather than an institutionalised environment like a care home.'
'I love my role and the working relationships I have within my team. Understanding and empathetic management. No two days are the same and we are given the opportunity to grow within are roles. The voice of the families we support are at the heart of what we do.'
'Taking care of people that need our support is an essential part of the job. We always try to do our best to lighten the pressure their under.'
'Love the variety of work and clients. There is also support from office staff when needed.'
Enabling career progression is another area we pride ourselves on. It is important to us that we give all of our staff the tools to grow so they can get to where they want to be. By giving everyone the same opportunities it makes it easier to see this progression, with many members of our Management Team for example starting off as Support Workers for this same company.
Below are just a few individual stories about career progression and how it has benefitted them: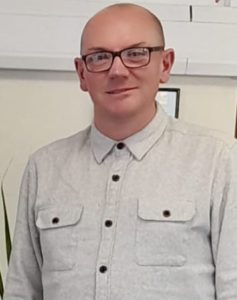 Andy's Career Progression Story
'I started with the organisation in October 2012 as a Carer Support Worker working on the new STARS service in Liverpool which is an end of life service working with Marie Curie supporting patients who wish to spend their final days at home with their loved ones.
I soon started working on my NVQ L2 and once I finished that went straight to work on my L3. Whilst working on my L3 I applied for a position as a Senior Support Worker. I started that role in 2014.
I furthered my career within the organisation by moving into Service Coordinator in 2017, Care Coordinator in 2018, started work on my L5 Health and Social Care & Higher Management in 2019 and gained a position as an Adult Service Lead in 2019. In 2020, I progressed to Area Manager for Merseyside & Midlands.
I enjoy working for Crossroads Together as we are a charitable organisation who help so many people across the country who benefit from our service. Also my peer support has helped me progress into my current position and encouraged me along the way progressing into the career I have always wished to be a part of.'
Victoria's Career Progression Story
I started my journey with Crossroads Together 8 years ago in the role of a Support Worker where I supported people with care needs and their carers. I would say it was at this point, where I developed a newfound respect for carers and all they do on a daily basis. Alongside being a Support Worker, and with the help and support of the Crossroads Together team, I worked through my NVQ Level 2 and went straight on to complete my Level 3.
4 years ago I was lucky enough to go on to be a part of the CarerLinks team, a new project funded by the Big Lottery, the service was dedicated to supporting carers.  I spent a year as a Carer Advisor then became Lead Carer Advisor with overall responsibility for the project. In 2020 I moved in to the role of Adult Carer Services Manager. It was the knowledge and experience that I gained during those three years that helped me move on to become the Area Manager of the Carer Services, supporting and managing services for both young and adult carers.
Throughout my journey at Crossroads Together, I have found all my roles to be rewarding both in my professional and personal life. I enjoy raising awareness for Carer Rights and providing carers with a platform to tell their story.  I am very grateful and proud to be part of such an amazing charity.