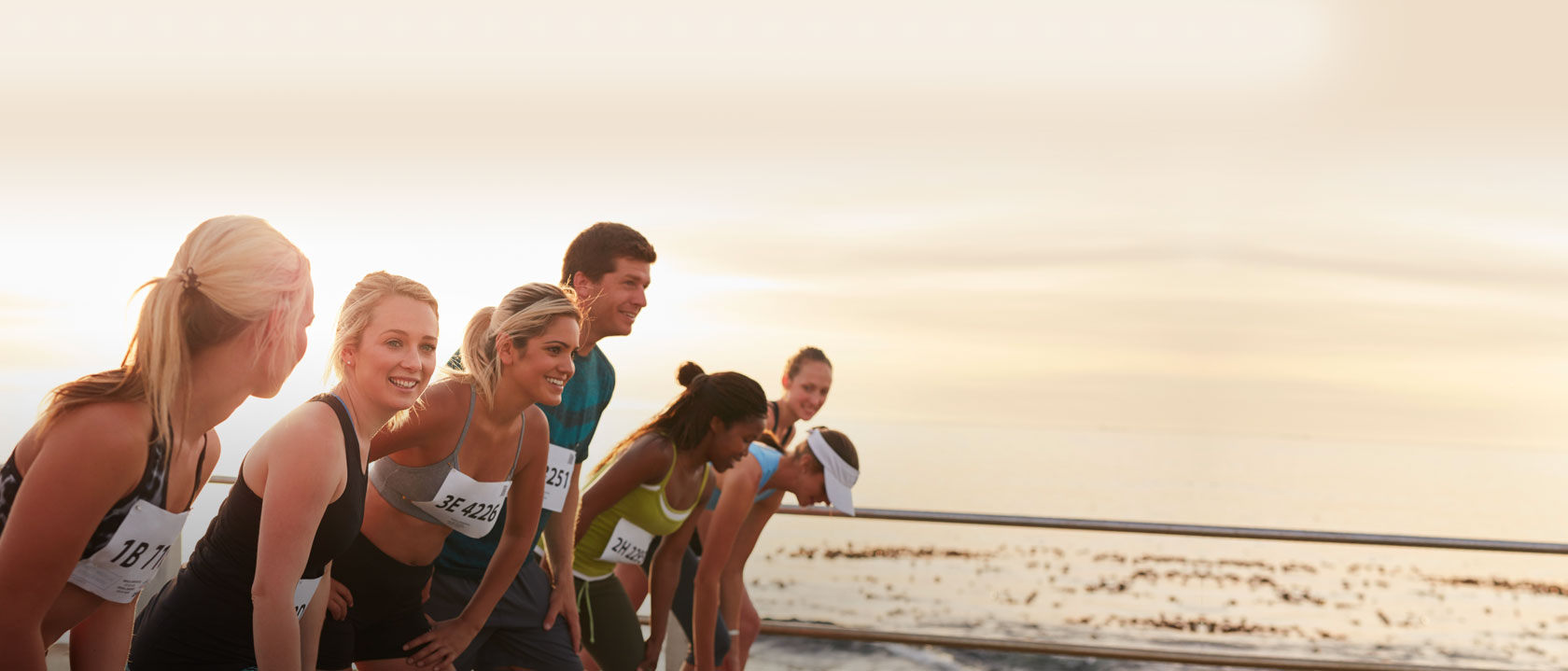 Small actions x lots of people = big change
Why not do something amazing this year.
It's time to step outside your comfort zone, why not set yourself a challenge and support carers at the same time.
As a registered charity, we rely on funding and donations to ensure we can continue to support as many unpaid carers as possible.  Without your support we wouldn't be able to do what we do.
If you want to raise funds whilst participating in an event or you would like to set up your own event, we'd be delighted if you chose Crossroads Together as your worthy cause.  If you want some ideas, give us a ring and we will give you the support you need.
Supporting the Annual Yule Yomp
Here's David, Karen and Kate who took part in the Tatton Yule Yomp 2018.
They donated by entering the race and also raised some sponsorship money.
'What a lovely way to spend a Sunday morning and even better knowing the money goes towards helping carers' – Karen
Read more here: Tatton Yule Yomp
Swimathon
On Saturday 9th February 2019, two teams took part in the Congleton Rotary Club Swimathon. Half the money they raised went to us as their nominated charity and the other half went to two Charities nominated by the Congleton Rotary Club; "Pure Insight" and "Forget Me Not Dementia Group".
Team A – Katie and Nicki (Pictured with the Congleton Rotary Club President Ian Robinson) swam a whopping 168 lengths between them, covering 4,200 metres in total. Amazing!!
Both teams set up a Just Giving page and raised £413.75 (including gift aid) to be shared amongst the nominated charities.
'We had such a fun time, it was hard going but we were determined to do well to raise as much as we could for the charities' – Nicki & Katie
The simplest way to get your fundraising up and running is through JustGiving.
Setting Up a JustGiving Page
Raising sponsorship online is the simplest way to fundraise for your event, as it removes the hassle of collecting monies from your sponsors before and after the event.
The money comes directly into our bank account so you don't need to worry about the logistics of collecting it together and getting it over to us.
The other main benefit is that your supporters can very easily Gift Aid their donations right away, giving us an additional 25% extra at no cost to themselves.
Five steps to fundraising success
Follow the instructions to create your page that will be linked to Crossroads Together
Share your page with friends via Facebook and Twitter or simply email friends with your JustGiving page name so they can donate to you online.
Friends can also find your page by visiting our JustGiving Page and putting your name into the search tool.
Sit back and watch the donations come in while you focus on your fundraising event or challenge!
Experience of a lifetime
"It has been life changing! What started out as one event to raise a small amount has now become a regular part of my life. The taking part is so much fun, I get to experience some amazing things, with the added bonus of helping people who need support. It's a win win situation!" – Sarah