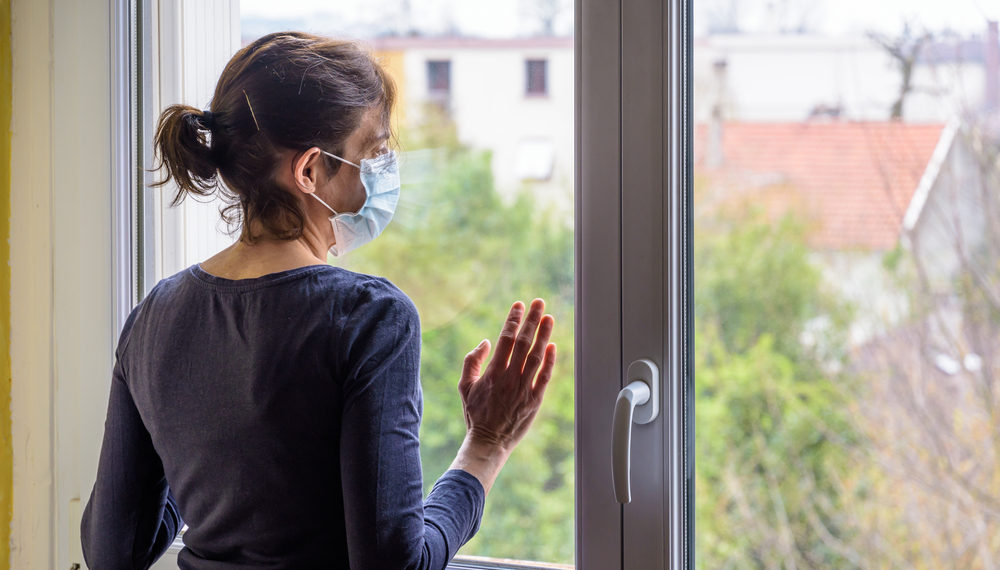 CommunityLinks Cheshire East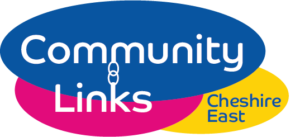 Helping your community take that next step…
CommunityLinks is a new project supporting anyone over the age of 18 living within Cheshire East Borough. As we come out of the Covid-19 pandemic, many people have been in isolation for long periods of time, in particular,  older people and people with a disability or long-term health condition. We are here to help people re-engage with social activities and their communities.  We recognise that many people feel anxious about isolation ending and what might happen to them. We understand that for some, they are fearful to leave their homes.
The impact of Covid-19 on people's experience of loneliness is far reaching, and is likely to continue for some time.
Our Community Advisors will support people to identify anxieties they may have, encouraging them to attend safe groups with people they know. CommunityLinks will be flexible and responsive to peoples needs to ensure their safety and wellbeing. We also have a volunteer network to help support groups, provide welfare checks and befriending.
CommunityLinks Services
CommunityLinks has two elements which will help people with each stage of their return to community life. Firstly, our outreach services are designed to build confidence and gently encourage people to reconnect. Secondly, we can offer a range of community activities across towns within Cheshire East.
Outreach Services 
Walk & Talk – join our community advisor for a group stroll and a chat with other locals
Coffee & Chat –  meet liked minded people for a cuppa while you share your experiences
Care to Chat – A weekly wellbeing call from a designated volunteer
DigitalLinks – supporting people to tackle their technical phobias and to get online
Register your interest for:
Walk & Talk
We all have mental health and need to look after it, but one in four people will experience a mental health problem each year, a figure set to rise as we come out of the pandemic. We know people benefit physically, emotionally and mentally once they start to walk regularly outdoors.  Our Walk and Talk groups are committed to helping people improve their mental health and reduce loneliness. The walk and talk groups allow people to meet up with the advisor and have a walk and talk – good for mental health and mindfulness.
Coffee & Chat
Our Coffee & Chat groups are also committed to helping people improve their mental health and reduce loneliness in a relaxed environment. The groups allow people to meet up with the advisor in a coffee shop or garden and have a chat. Each month we invite carers to get together in a 'safe place' and share thoughts, anxieties and fears with each other. This activity encourage carers to feel empowered to be able to be open and discuss issues that affect carers and to feel supported by their peers.
Care to Chat
A weekly wellbeing call from a designated volunteer. Calls last up to 1 hour and are made for a period of 12 weeks. Reduces social isolation and provides friendship and support. People are matched with a volunteer and a friendship is developed. This gives individuals the chance to share their worries, anxieties and concerns from the comfort of their own home, safe in the knowledge that all calls are confidential. The scheme has been so successful that it is now volunteer led with support/mentoring from experienced CommunityLinks advisors.
DigitalLinks – Technotraining
The internet is full of all sorts of information and support for people. In fact, access to the internet can help decrease isolation, improve well-being and develop new skills.  DigitalLinks will support carers to tackle their tech phobias and get online. This will be done through the provision of individualised IT support delivered by our trained volunteers either by telephone, in the community or in the person's home. For our clients who want to get online but struggle to afford to do so, we can help support to access the equipment and facilities they need to get online.
Please complete the registration form to register your interest  for any of the these events or give our Community Advisor a call on: 01260 583012
If you are not sure what support you need or you wish to refer a family member, please complete the Self-Referral Form below.
If you are a professional wanting to refer someone, please complete the Professional Referral From
CommunityLinks Self Referral Form

Community Links Professional Referral Form