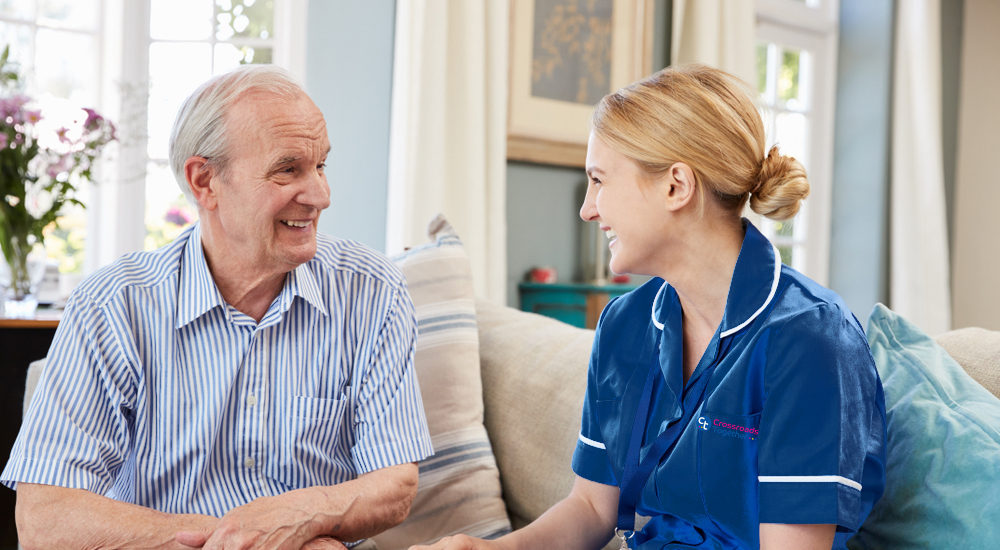 Community Support Workers – End of Life Service – Liverpool – £9.85 per hour
Full and part time roles available across Liverpool 
£9.85 per hour

End of life care isn't all about dying, could you make a difference to someone?
Crossroads Together are a registered charity who provide information, advice and practical support to anyone living with the challenges of caring, unpaid for a family member or friend.
We are looking for dedicated individuals to work in our outstanding End of Life care team who, in partnership with Marie Curie provide invaluable support to individuals and their carers in their own homes.
Could you:
Support someone to have a good quality of life
Help family carers to make good memories
Help carers and their loved ones maintain an element of normality
Support family carers to maintain their own health and well-being
The role is varied and no two days are the same. The role will include support with personal care, providing companionship and emotional support for carers as well as supporting health and well-being.
Successful applicants will be required to undergo an enhanced DBS check.
To ensure the safety and wellbeing of our staff and service users we request, as part of the recruitment and selection process for you to provide evidence of your COVID-19 vaccination status at interview.  If you have not yet had the vaccine, you agree to arrange to receive the vaccination to comply with the Terms and Conditions of the offer of employment made to you during this process. Cases will be examined on an individual basis and reasonable adjustment will be considered for exceptional circumstances.

Join our friendly team who are proud to deliver quality care.
We are CQC rated 'Good' in all locations.
Are you ready to be amazing – apply today!
For more information please call our Liverpool office on 01513 150989 
About You
About You
You take pride in knowing you make a positive difference
You want to support families and help lighten the load
You have a natural ability to treat people with dignity, empathy and compassion
You ideally hold or working towards QCF Level 2 in Health & Social Care
You have excellent communication skills
You want to work with a team that care
You hold a driving licence and access to a car are all essential for this role
We Offer
We Offer
A commitment to quality and being the best we can be
An opportunity to be part of an amazing team that truly cares
£9.85 per hour
£10.15 per hour for early mornings, evenings and weekends
£13.15 per hour for Bank Holidays
Mileage allowance 45p
Flexible working available across 7 days per week
Shifts between the hours of 8am and 10pm, usually six hour shifts
Occasional overnight shifts available
Fixed hour contracts available, to be discussed at interview
Uniform provided
Training and Development opportunities to complete QCF – Social Care Diploma Level 3
Company contribution to your pension
More information
For more information please call 0333 323 1990 or email  jobs@crossroadstogether.org.uk
We value diversity in our workforce and encourage applications from all sectors of the community.
Due to the high number of applications, we are unable to respond individually to each applicant. If you haven't heard from us within 4 weeks, then unfortunately you were unsuccessful on this occasion.
Send a message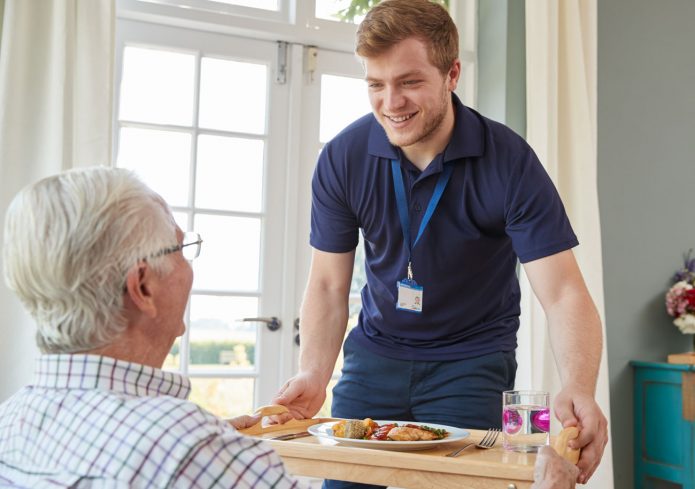 "I've worked for Crossroads Together for the past 4 years.  I believe that we are the best organised care company.  Not all care companies support their staff as well as our managers"