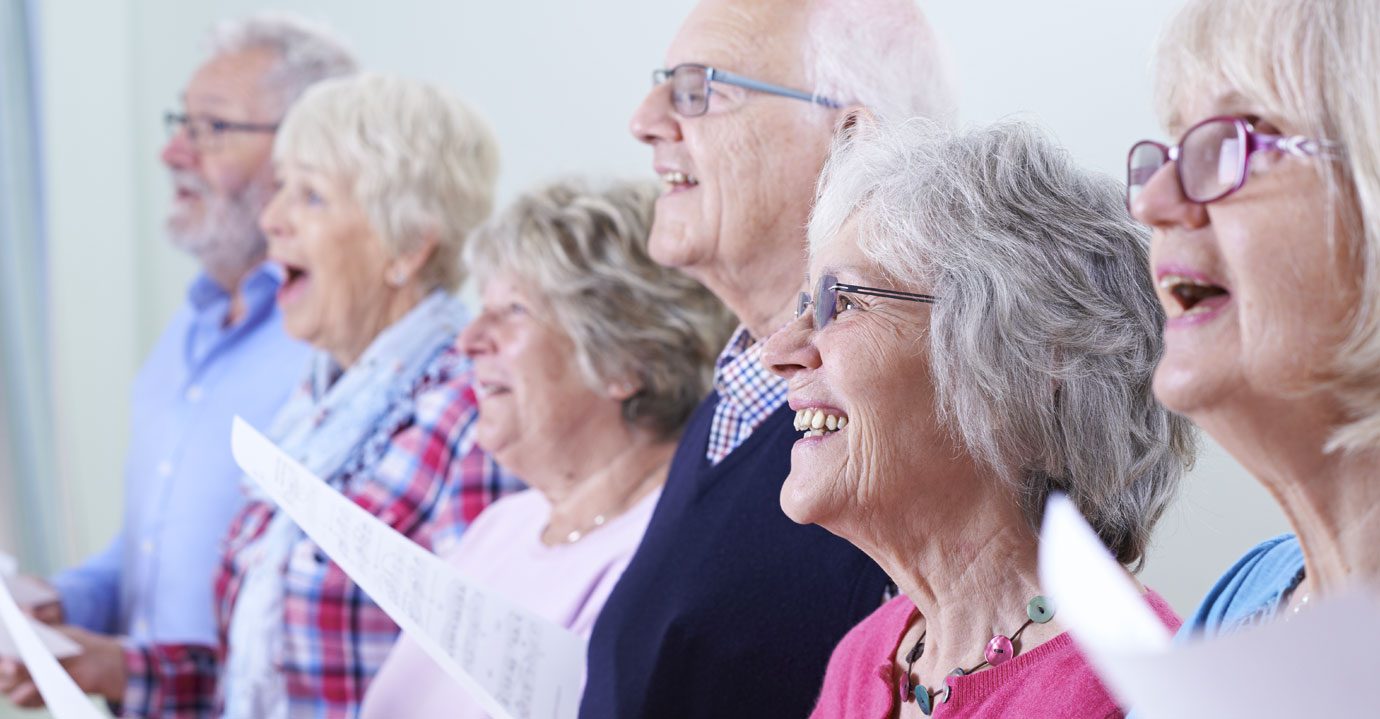 I've made so many
new friends at
Singing Together
– Carer
I enjoy singing the
songs from my
younger days'
– Carer
Attending a singing group can be a great way for carers and those they care for to improve loneliness and isolation.
Loneliness
Carers and people with care needs are especially vulnerable to loneliness and social isolation.  A recent report on loneliness by the Jo Cox Commission on Loneliness found that 80% carers have felt lonely or socially isolated as a result of their caring role. This rises to nearly 86% for carers providing 50 hours or more a week.
Crossroads Together is committed to providing social opportunities wherever possible to combat social isolation for carers and people with care needs. We currently offer;
Singing Groups
Singing Together is aimed at people over 50 who like singing and would like to meet new friends over a cup of tea in a safe and relaxed atmosphere
Our groups are open to all who enjoy singing for fun and are specially designed for people with memory difficulties, dementia, learning disabilities and their carers.
Benefits of Singing
Singing is fun and great for your well-being whilst reaping the benefits of a healthy and happy mind
Music memory is one of the last to be effected by dementia; people are able to recall and sing along to familiar songs even though they may not be able to remember other things.
Singing in a group is an easy way to make new friends
Almost everyone can enjoy music, even those people who have lost the power of speech can hum along, tap their feet, clap their hands, play percussion instruments or even dance!
Singing also brings health benefits for example it improves lung capacity and improves breath control, it also stimulates memory and conversation.
It's for Fun, Friendship and Relaxation
You don't need to be a good singer or particularly musical to attend, just somebody who enjoys listening to music and singing familiar tunes.
Where can I sing?
Singing Together – Congleton – call 0333 323 1990